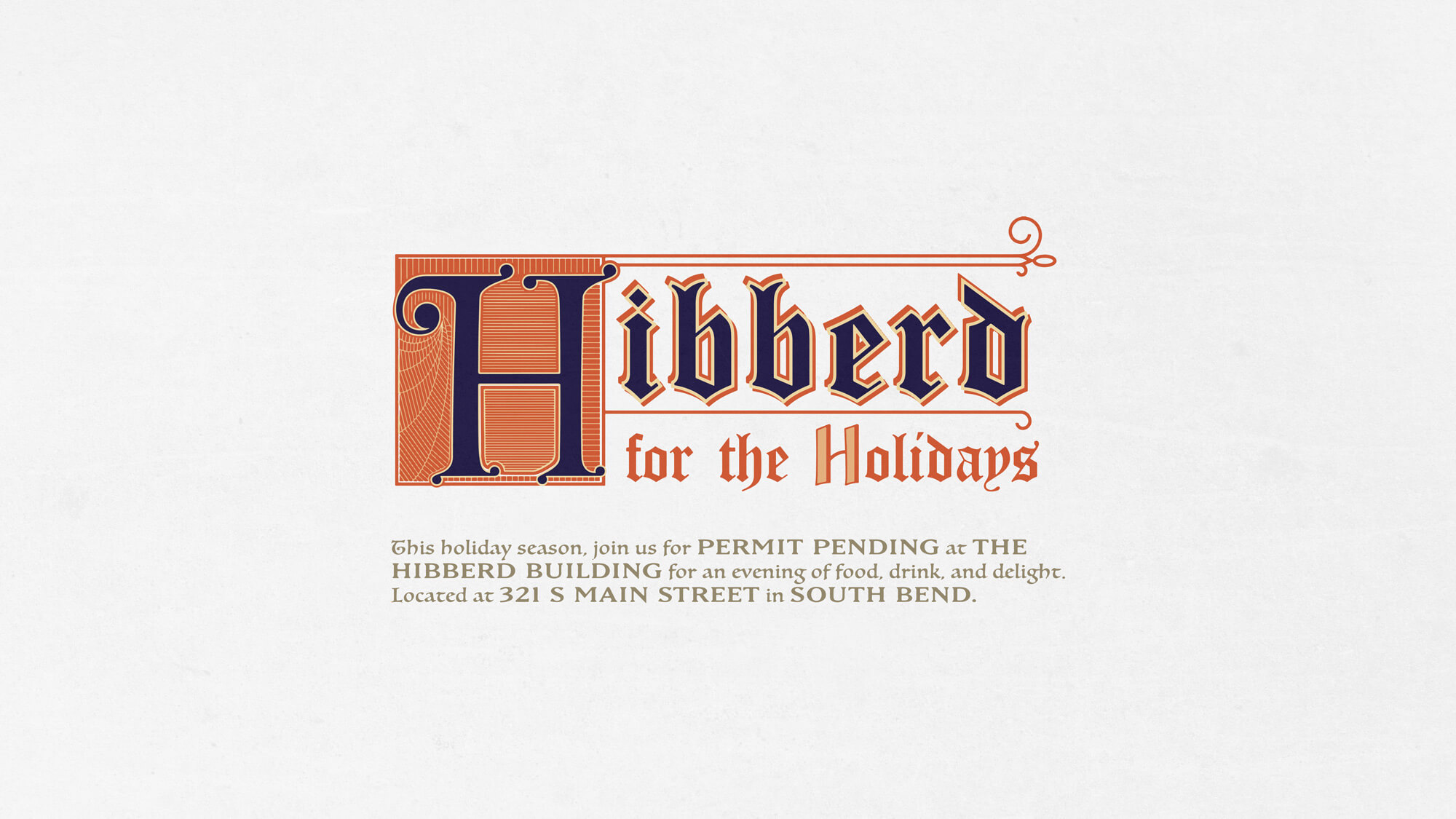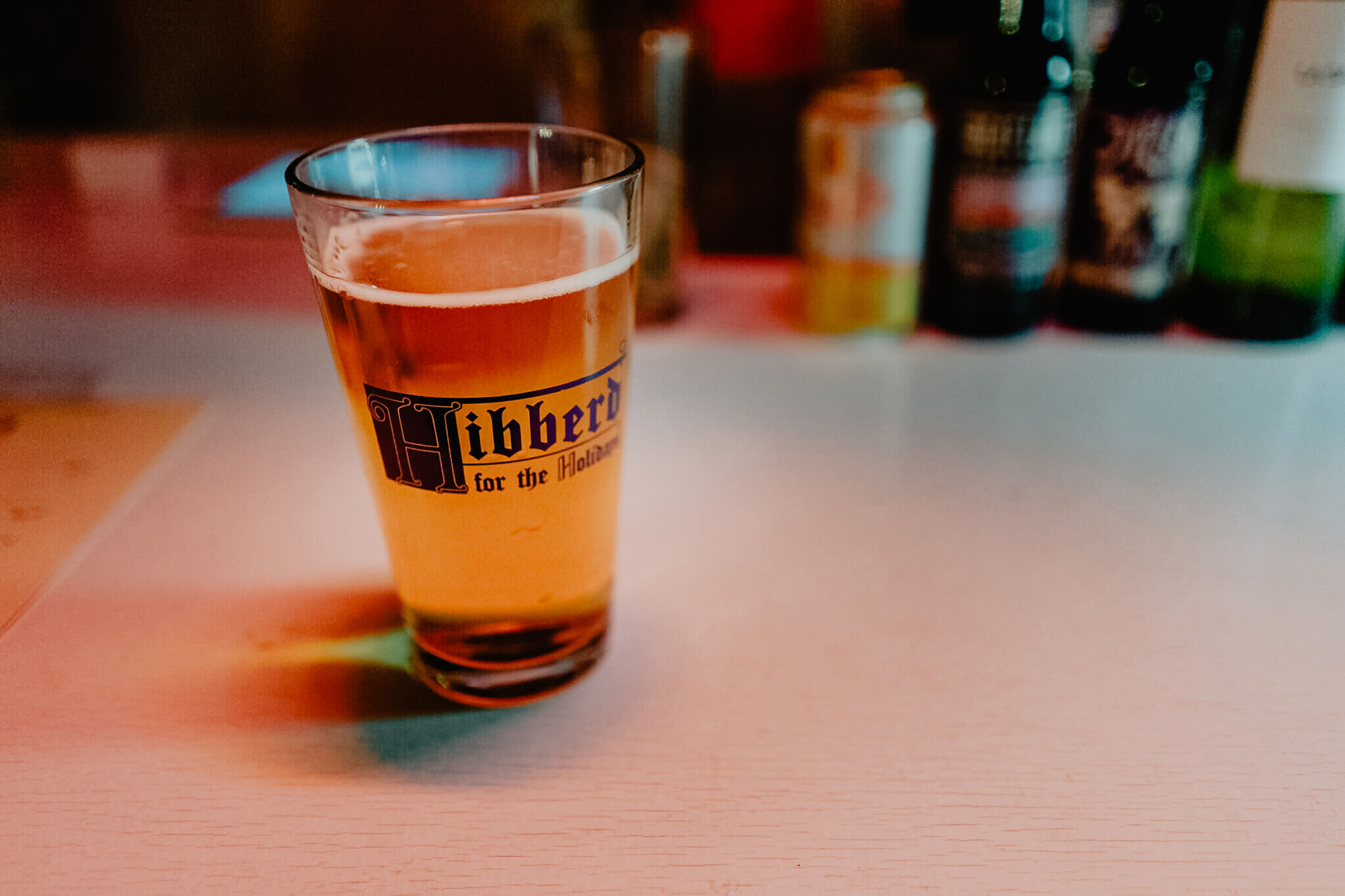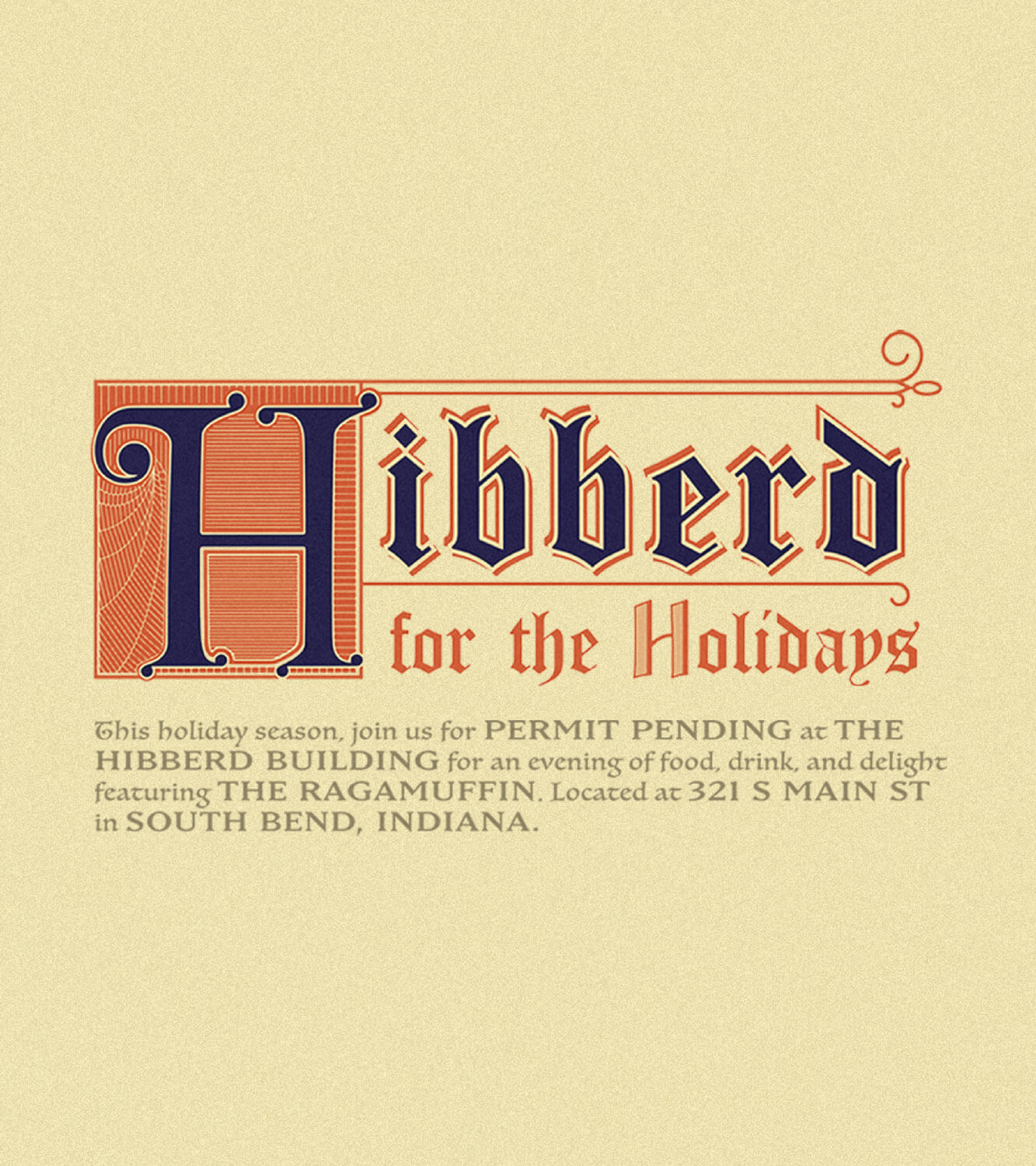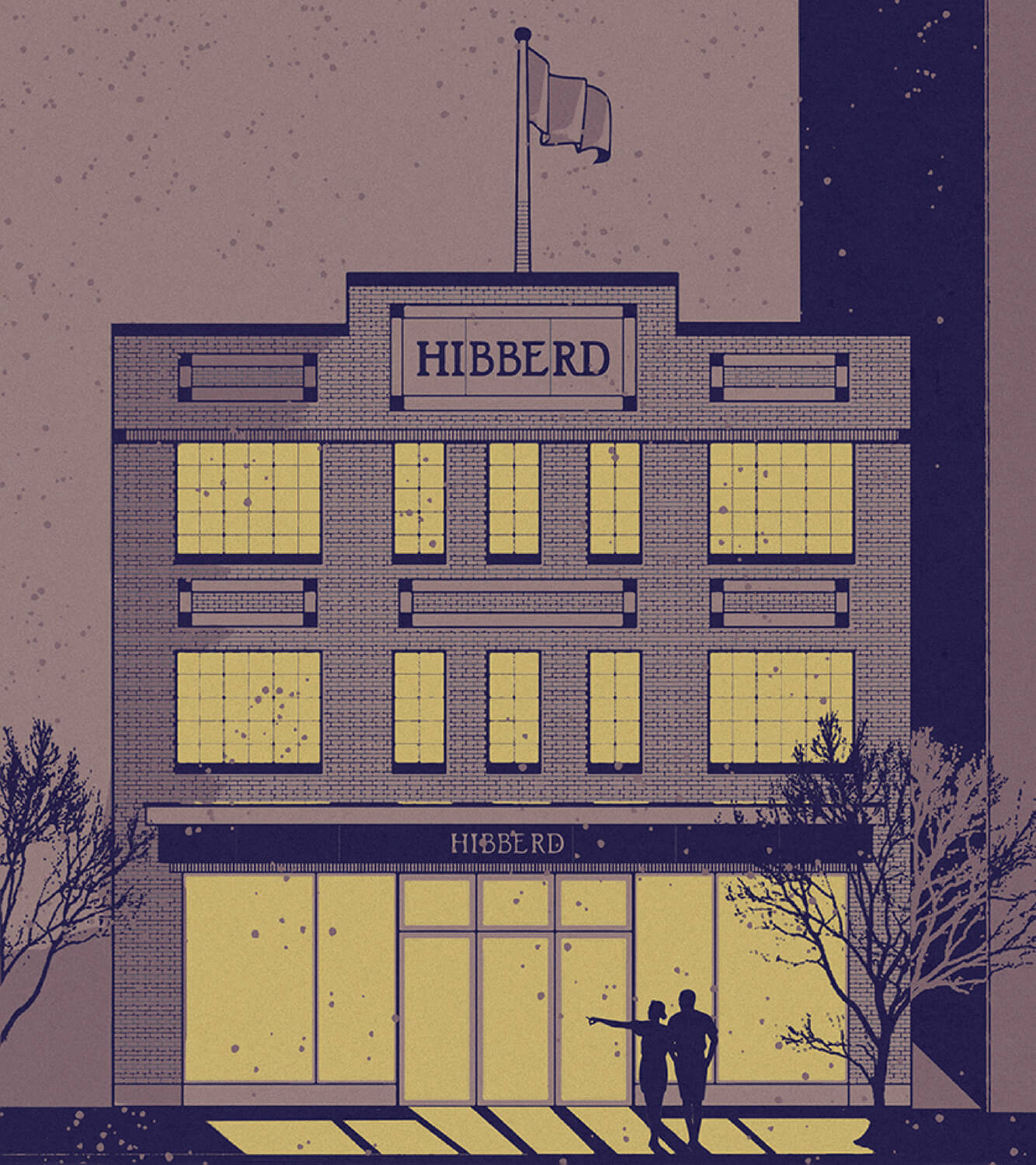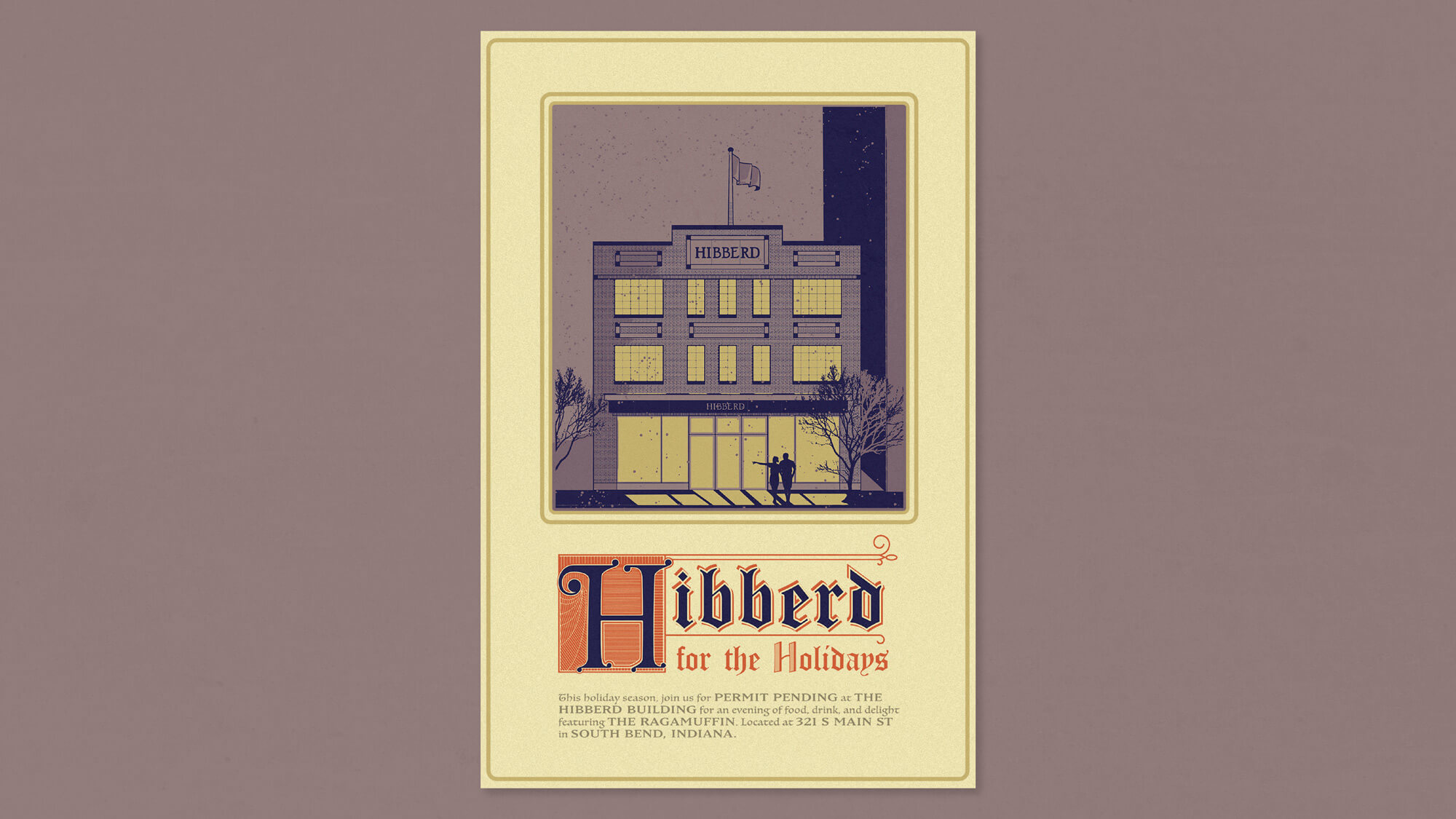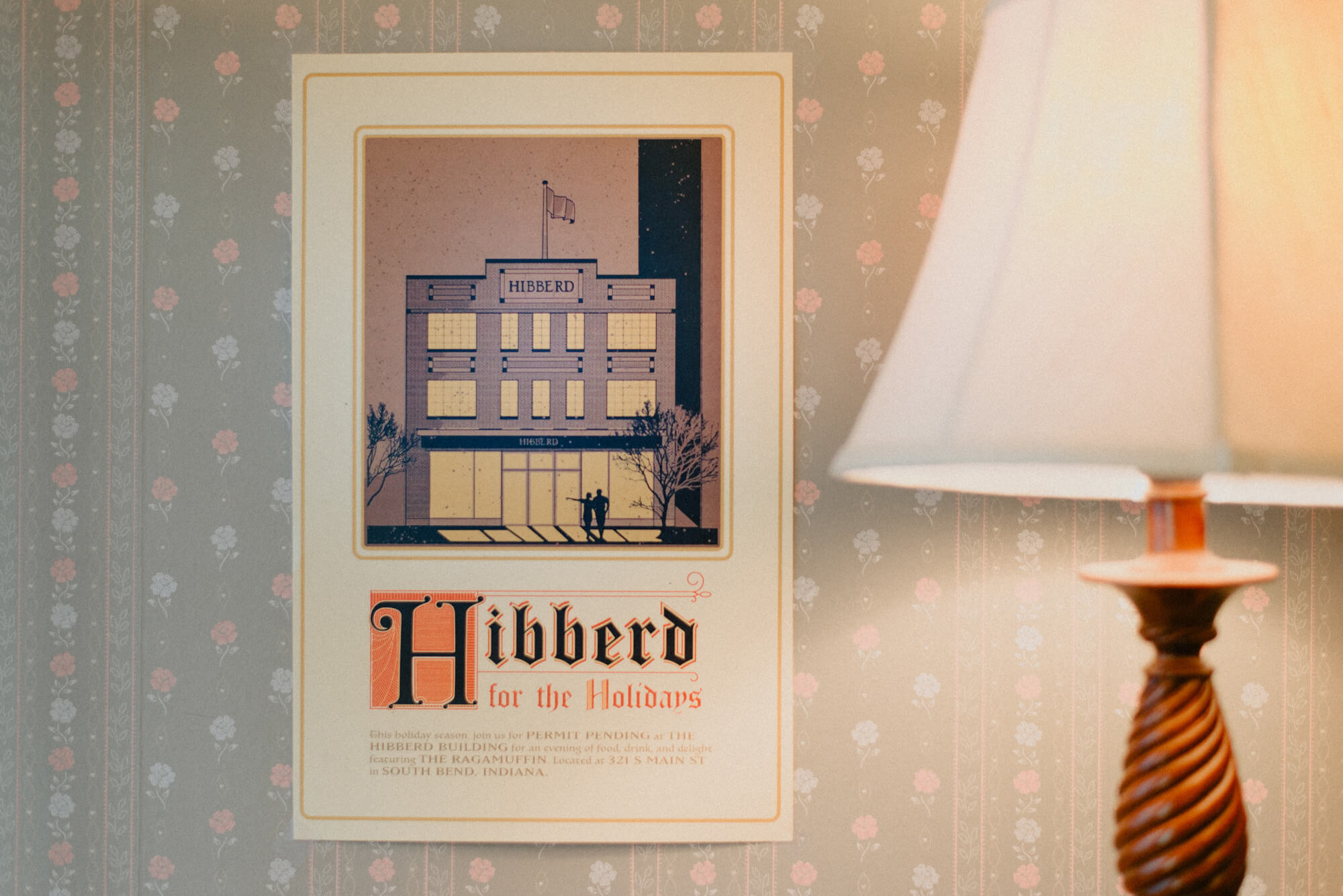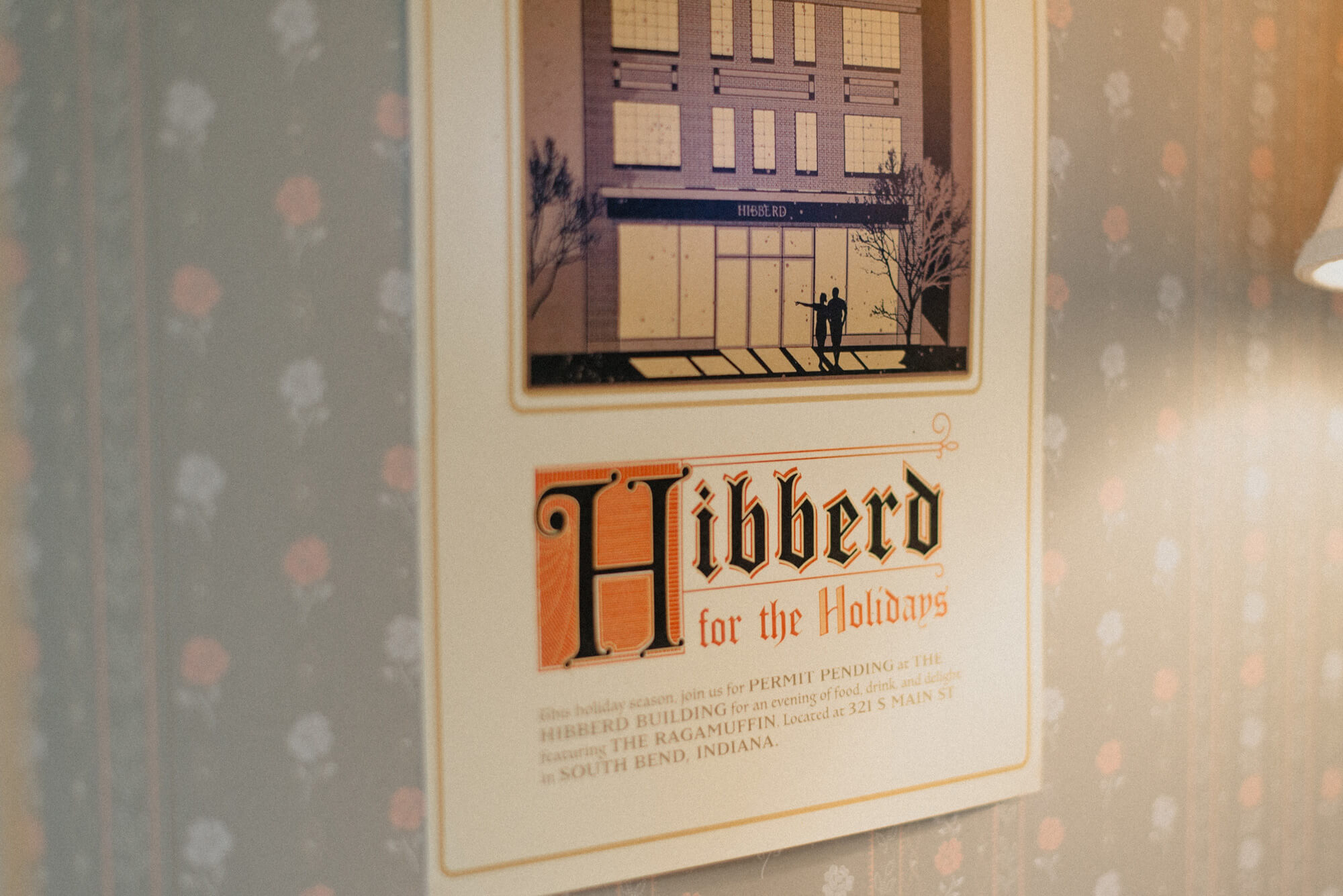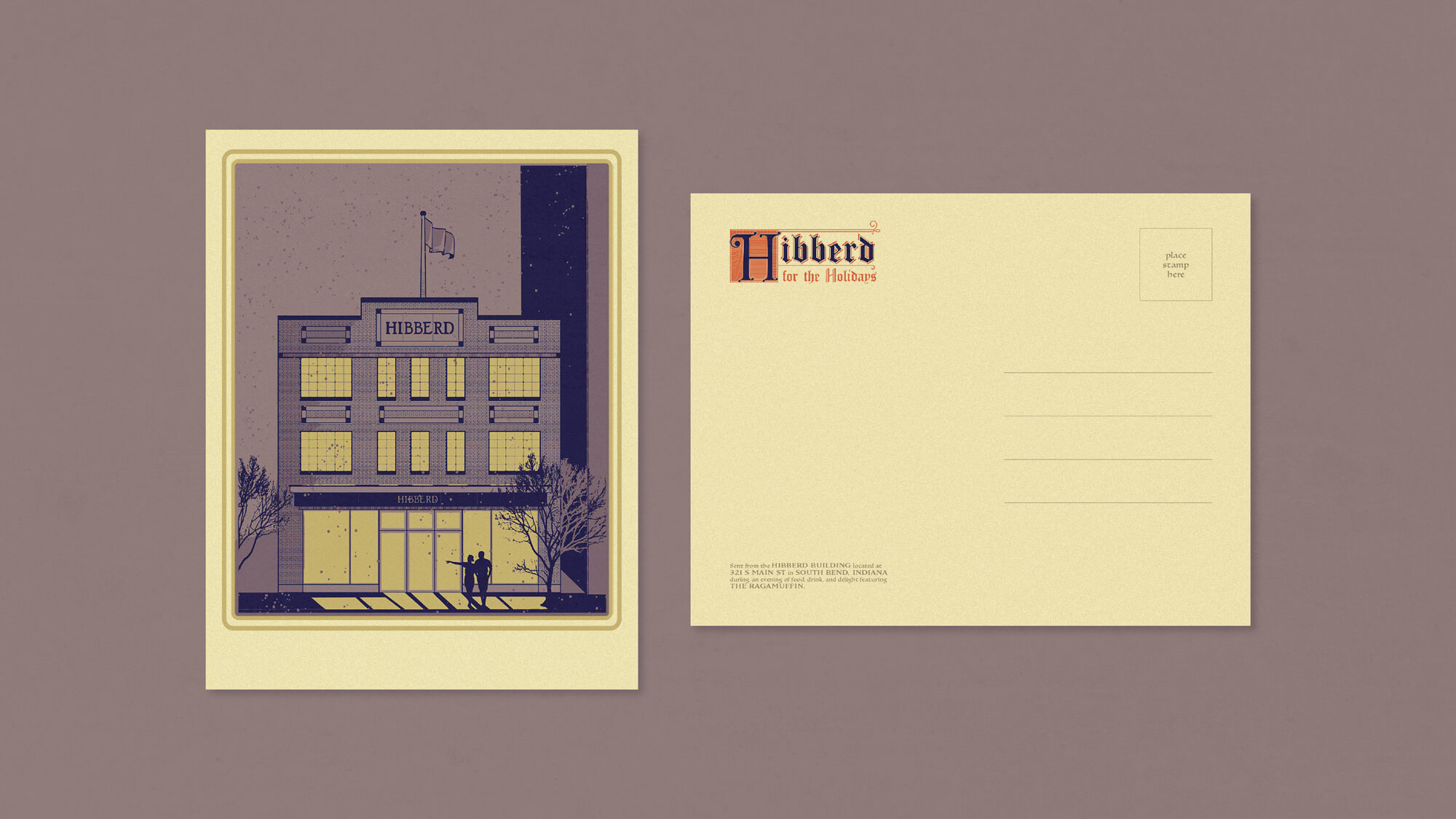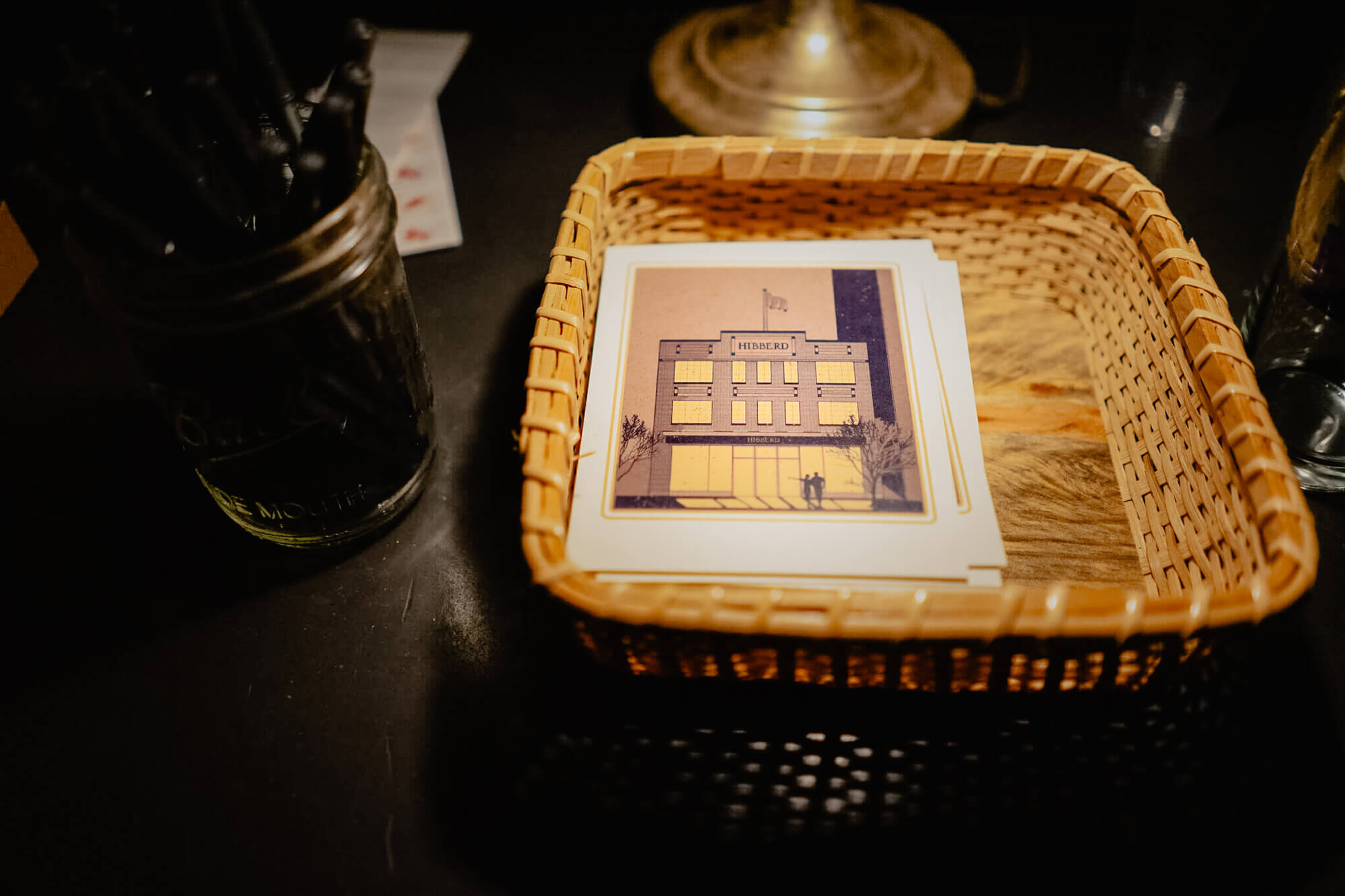 Hibberd for the Holidays was an event hosted on December 12th and 13th, 2019 through Permit Pending, a project begun by Jacob Titus, Maria Gibbs, Dustin Mix, and myself that presents under-utilized spaces as proving grounds for new projects focused on art, business, food, and gathering.

The event featured a refined holiday bar and bakery featuring The Ragamuffin for two evenings of food, drink, and delight in a cozy downtown space.

To promote the event, I created a brand identity that included the logo, posters, postcards, menus, and bakery item cards.